Vertical Village at Chengdu Biennale
22 September 2011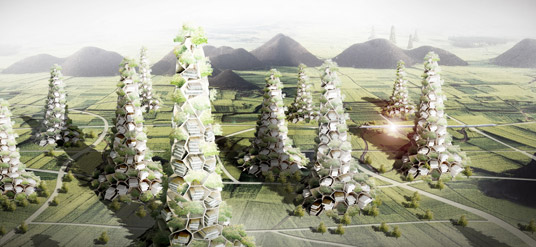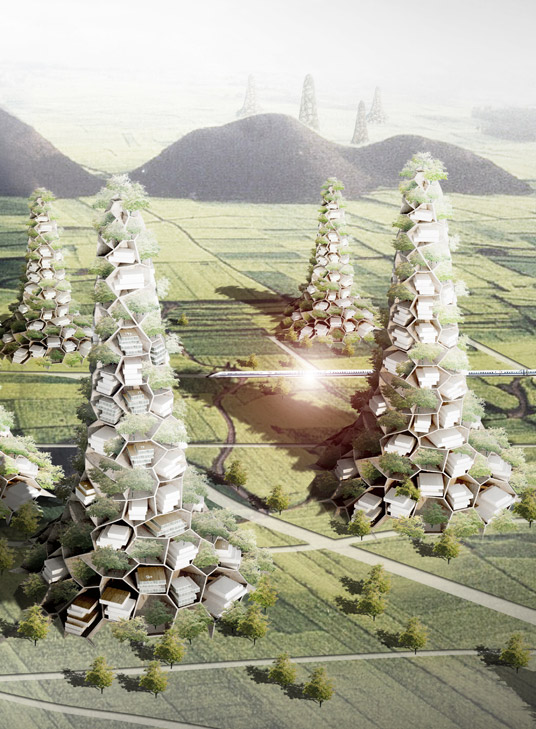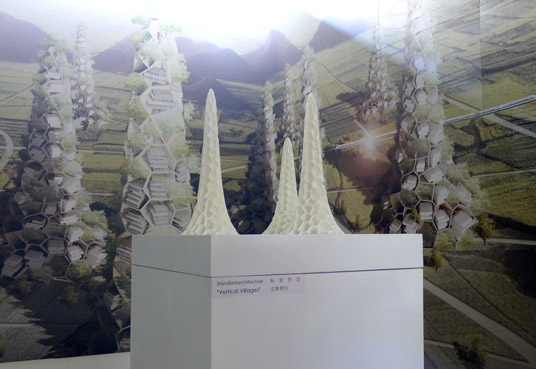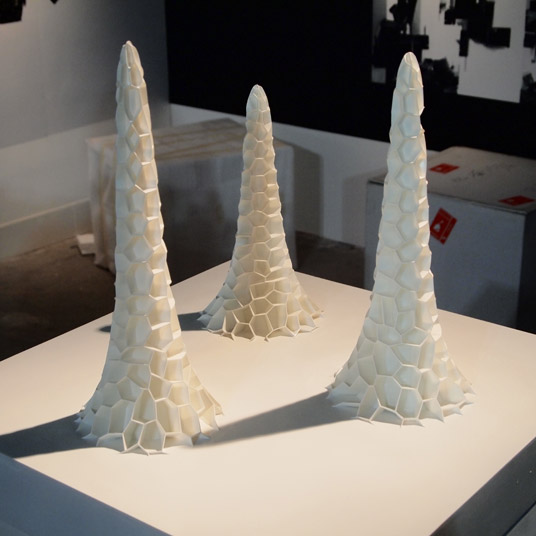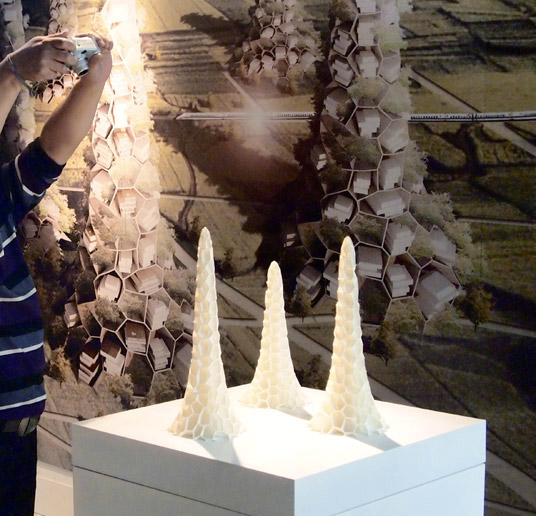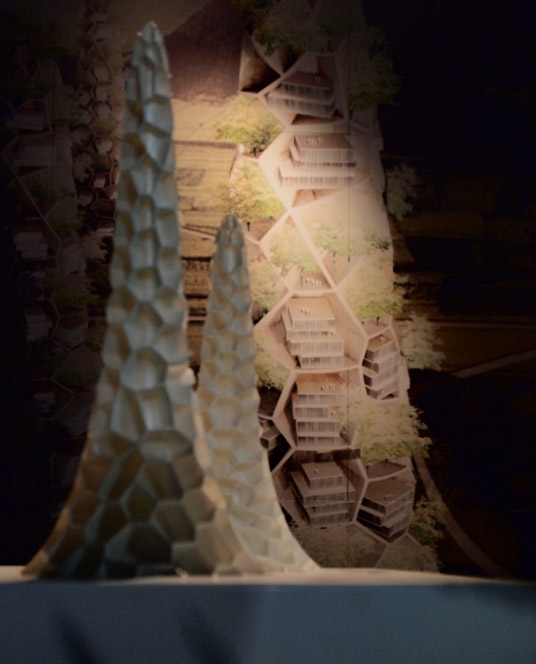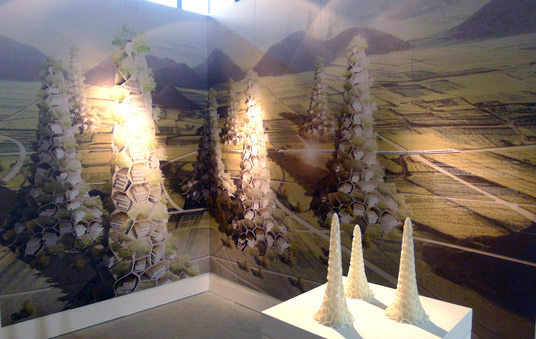 Based on a preliminary study of data released by the Department of Land and Resource, Standardarchitecture has identified a significant shrinkage of arable land in China over the past 15 years: from 1996 to 2010 the area of arable land decreased from 1.95 billion mu to 1.8 billion mu, with the 150 million mu of lost land affecting the food production capacity for 100 million people.
From 2010 to 2015, the national demand for construction land is more than 12 million mu per year, while land released under the Government Plan for Land Use is only around 6 million per year. This creates a supply and demand deficit of more than 50%. With the increasing pace at which Chinese cities are expanding, the discrepancy will only increase.
What kind of attitude should the architect take when faced with the paradox of land demand from both rapidly expanding cities and food-production to satiate anexpanding population? Will the government's plan to develop rural areas accelerate the loss of arable land?
Standardarchitecture takes an inquisitive attitude towards the excessive expansion of Chinese cities, questioning whether the urbanization of archetypical cities such as East Village can occur without sacrificing arable land, and looks into the possibility of vertical expansion to accommodate the growth of cities.The 'Vertical Village' proposes a universal strategy for the co-existence of city and farmland, annulling the previous differentiation between the two. With the building extents allocated to each household by volume instead of land area, the residents are able to construct their homes inside the space of the nests, have poultry around the house, and descend the mountains to cultivate the farmlands. "Vertical Village" is a somewhat naive proposal, and we do not advocate it as a cure for all the issues of urbanization and land shortage.Instead, we want to revive in people a longing for a life closer to nature, and assert confidence in the future prospect of harmonious integration of the city and farmland.
标准营造"立体村庄"
张轲及其团队根据历年国土资源部公布的年度报告作了一项简单的研究,发现过去15年中国耕地面积急剧减少的状况令人震惊:1996年到2010年全国耕地从19.51亿亩减至约18亿亩,中国减少的1.5亿亩耕地将少养活1亿人!
2010到2015年,全国每年建设用地需求在1200万亩以上,每年土地利用计划下达的新增建设用地指标只有600万亩左右,土地供求缺口达50%以上,随着城市化的加快推进,建设用地供求矛盾还将进一步加大!
面对疾速膨胀的城市空间与疾速减少的耕地之间的矛盾,城市规划师和建筑师们应采取何种态度?未来10年国家对农村的大量投资是否会再次加剧耕地的流失?标准营造以质疑的态度面对中国城市的过度扩张,像东村这样的典型的城市扩张能否尽量保留更多耕地?能否通过村庄立体化减小城市化的压力?能否恢复更多的农田?
面对疾速膨胀的城市空间与疾速减少的耕地之间的矛盾,城市规划师和建筑师们应采取何种态度?未来10年国家对农村的大量投资是否会再次加剧耕地的流失?标准营造以质疑的态度面对中国城市的过度扩张,像东村这样的典型的城市扩张能否尽量保留更多耕地?能否通过村庄立体化减小城市化的压力?能否恢复更多的农田?"立体村庄"计划是一个取消城市与农村差别的计划,每户都有宅基地,而宅基地不再以"平方米"计算,取代它的是"立方米",不管农村还是城市,每户都会分到一定立方米的巢穴空间,自建住房,可在房前屋后养鸡养猪,山下可以耕种农田。"立体村庄"是个多少有点幼稚的计划,我们并不天真的认为可以彻底解决城市化带来的耕地短缺问题,只是希望借此计划激起人们对于将城市"归还"给乡村的美好向往,向往城市与乡村融合的遥远一天…
设计团队:张轲、Roberto Caputo、杨欣荣、Cruz Garcia、付云、杨帆、吴党参
Design Team: Zhang Ke, Roberto Caputo, Yang Xinrong, Cruz Garcia, Fu Yun, Yang Fan, Wu Dangshen