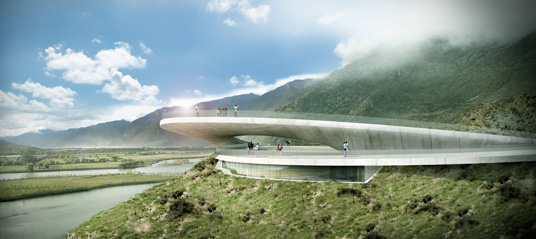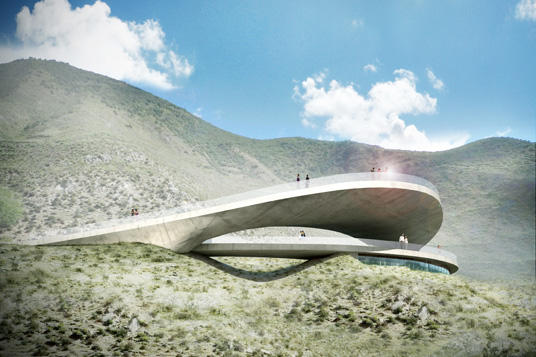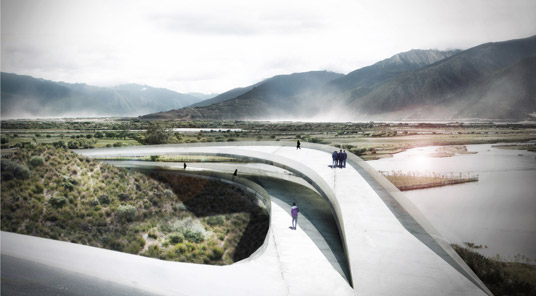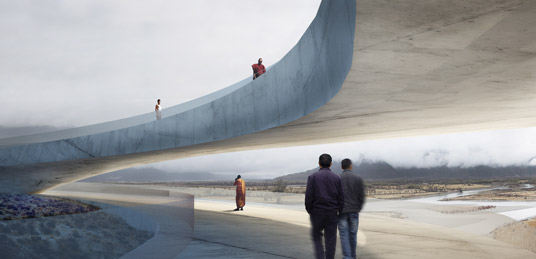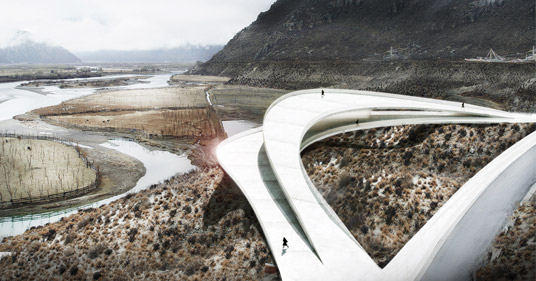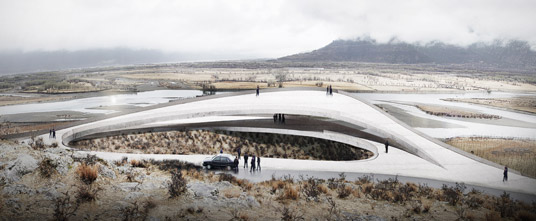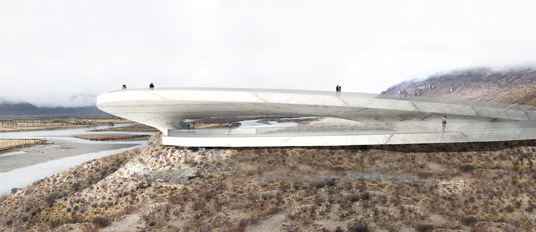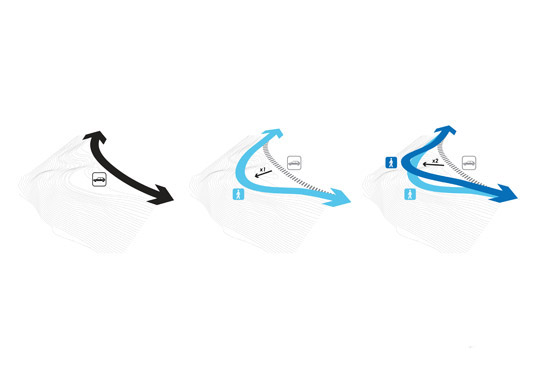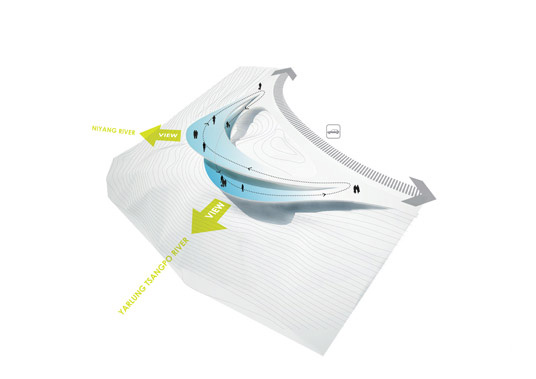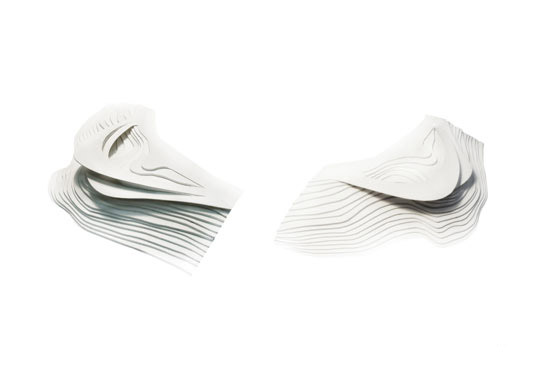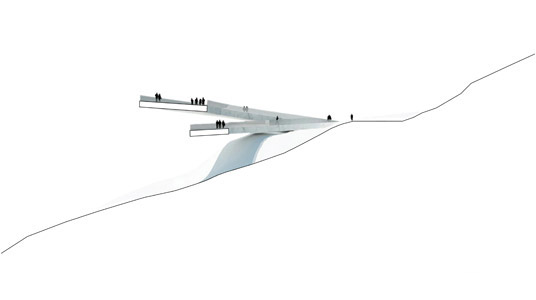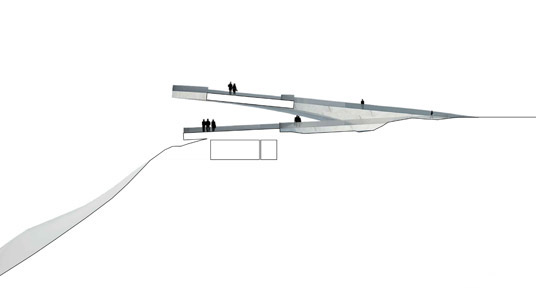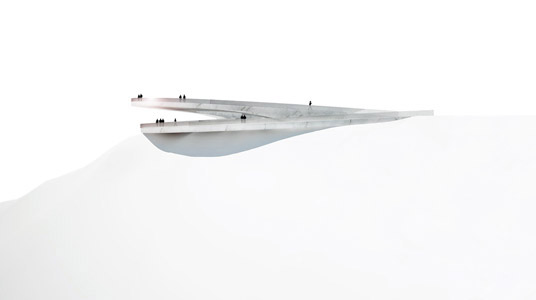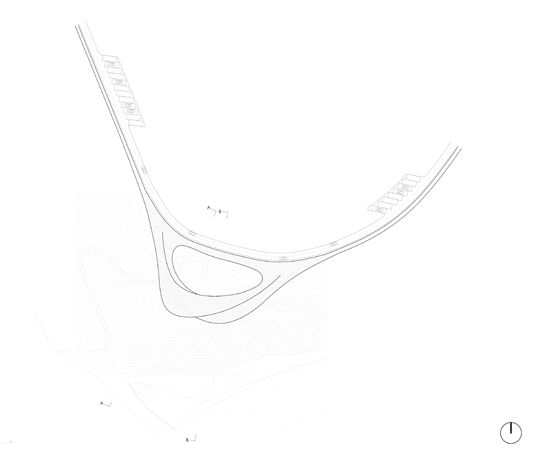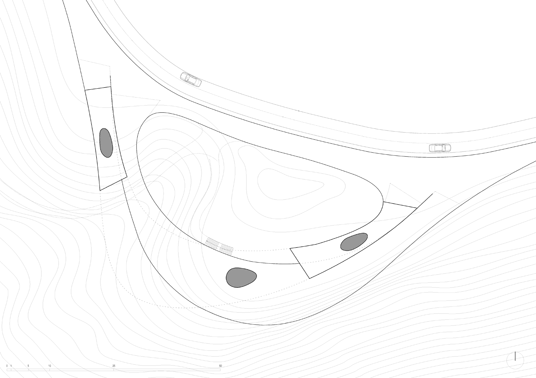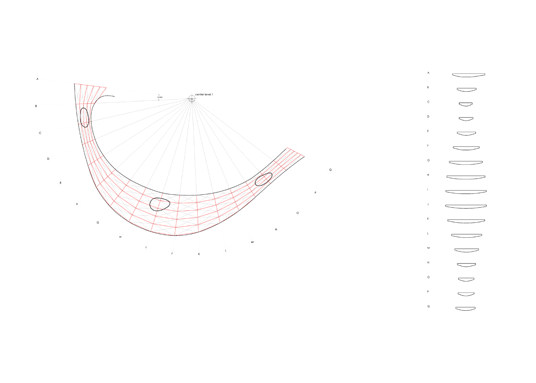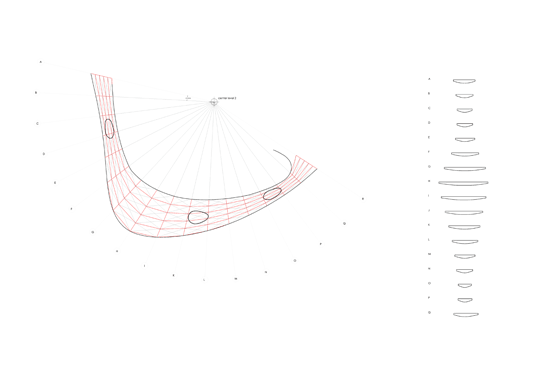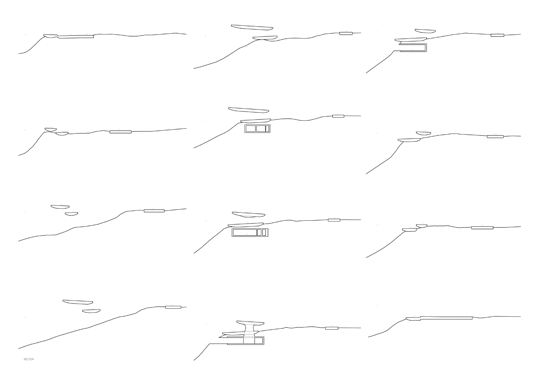 In this part of Tibet the landscape is characterized by a wide valley with a chain of mountains crossed by the Niyang River. The project design was inspired by the sinuous course of the river that is split into several streams that diverge and unite to create a continuous and sensual movement; a flow through the Yarlungtzangbu River.
The vista point is generated from the existing small plateau on the site adjacent to the road and by expanding the axis of the road's movement towards the river and its landscape. The project creates two different overlapped arched surfaces that are joined at the edges to achieve a continuous sloping movement path.
The vista point is both a physical and visual stroll through the landscape and the observer is driven to experience it from different perspectives. One can dwell on a lifted spatial construct or within a compressed and framed architectural device that expands and opens the visual field towards a unique landscape.
尼洋河观望台
西藏尼洋河沿岸一带以多山与宽阔谷地为其特点。本项目设计灵感来自河流的蜿蜒离合所创造的连续而感性的动作,就像一股流体穿越雅鲁藏布江。
这个观景台由对路边的一个小坡发展而来,并将路的轴线向河边及其周边景观做延伸。方案创造了两个重叠的拱形表面,在其边缘处合并,使其获得一个连续运动的坡道。
这个观景台同时在物理上的和视觉上轻轻地穿过自然景观,观景者则被引导者从不同的角度来体验它,人可停留在升起的空间上,也可处于扁长形框架空间,这个设计让视线范围开放和延伸到一个独特的景观中去。