Zhang Ke Wins Aga Khan Award for Architecture
07 November 2016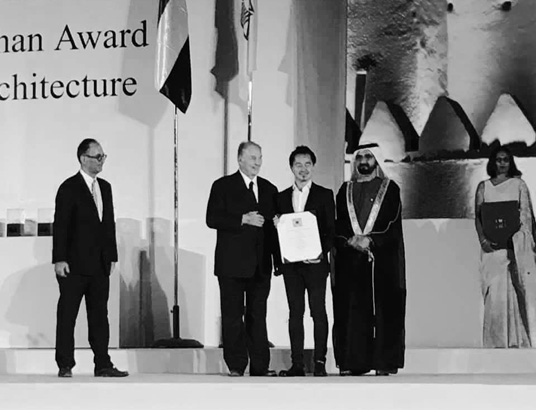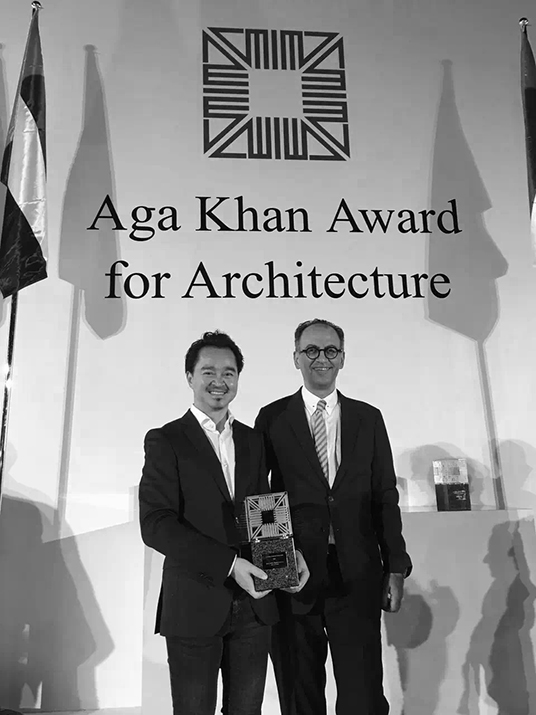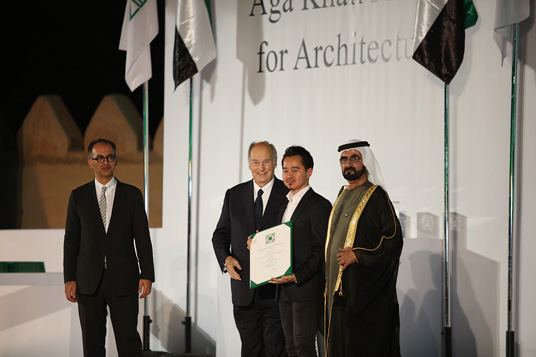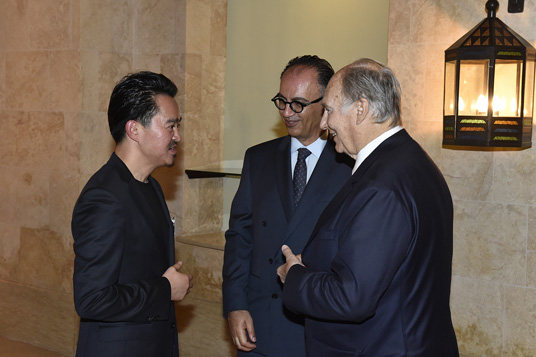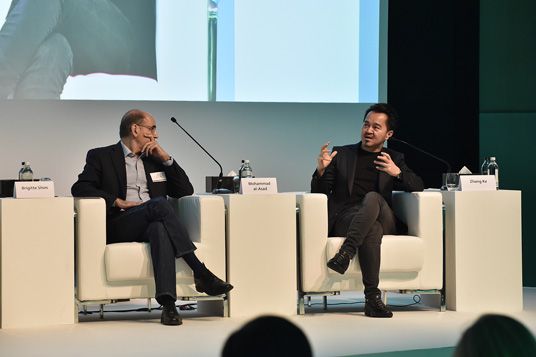 Zhang Ke, ZAO / standardarchitecture
, with the Micro Yuan'er Children's Library and Art Centre, Beijing, received the Aga Khan Award for Architecture in the ceremony held in Al Ain, UAE, November 6th, 2016. As one of the most prestigious international architectural awards, the Aga Khan Award for Architecture is presented in a three-year cycle to multiple projects. This year, from a total of 348 nominated projects in 69 countries, it celebrated 6 winning projects by ZAO/standardarchitecture, Zaha Hadid Architects, BIG, Marina Tabassum Architects, etc.  
Jury citation for the Micro Yuan'er Children's Library and Art Centre, Beijing:
Urbanisation in China has a complex relation with the past. How do you move forward while recognising the values of the built heritage? The response to this question has often led to a stark contrast between the old and the new, with the latter being seen as the sole marker of progress. Yet others have sought alternative strategies for urbanisation. Increasingly there is a call for a more nuanced consideration of the old and the existing, as potentially indispensable parts of urban developments. The Micro Yuan'er Children's Library and Art Centre is an exemplary representative of the modification and adaptive re-use of a historic building. In Beijing, as in other places, a growing number of hutongs are being restored. But this hutong is not a typical restoration project. By providing new structures and new public uses in the middle of the building's courtyard, it entwines the private lives of the older inhabitants with the public use of a new children's library and art centre. The architectural strategy of this modest but highly articulate intervention is to use the existing buildings and landscape as the armature for the new construction. The use of a limited palette of materials, such as brick, wood and glass, helps the space of the courtyard to become denser through the addition of the new structures. The hutong provides an example of how the adaptive re-use of an older building can become the basis for a new form of micro-urbanism that constructs productive reciprocities between the private and the public. This is an approach that can be potentially replicated in other locations and within a diversity of communities.


张轲/标准营造
凭借北京胡同更新项目"微杂院"儿童图书室及艺术中心获阿卡汗建筑奖。颁奖典礼于2016年11月6日在阿拉伯联合酋长国阿莱茵市举行。阿卡汗建筑奖是世界最著名的建筑奖项之一,每三年评选一次。今年,从来自69个国家的348个提名作品中,与张轲的"微杂院"同时脱颖而出的还有来自黎巴嫩、丹麦、孟加拉等国的其他5个建筑作品,分别由Zaha Hadid Architects、BIG、Marina Tabassum Architects等设计。    
北京"微杂院"儿童图书室及艺术中心项目评审团评语:
与历史的复杂关系是中国城市化进程不可回避的议题。如何能够在充分认知老建筑价值的情况下进行发展?面对这一问题,虽然呈现在我们面前的大多数项目仅是用新老客体间的强烈对比来标榜建设的进步,但仍有其他尝试在努力寻求更合适的策略。在目前的时代背景下,我们更应该深入认知思考现存老城、建筑在城市发展中的不可或缺之地位。"微杂院"儿童图书室及艺术中心是对老建筑进行改造和再利用的一个成功典范。虽然与其他城市一样,北京有越来越多的胡同正在被翻修和改建,但这一项目并不是一般意义上的胡同修复项目。通过建造新结构和加入新的公共功能,"微杂院"将老年原住民的日常生活与新的儿童图书室及艺术中心的使用很好地交合在了一起。项目在现存的建筑和景观基底上以谦逊的态度和十分缜密的思维加入新的建筑结构。对建筑材料十分有节制的选择(例如砖、木头、玻璃)和加入的新结构使得整个院落环境变得更加紧密和聚合。这一胡同改造项目提供了老建筑合理再利用的一个例子——其秉承的策略可以为个体和群体构建可持续的互惠关系,并成为一种全新的微型城市化的基本理念。这种模式也可以在其他类型社区推行开展,极具潜力。


to read more