Hangzhou Xiao Feng & Song Ren Art Museum
01 June 2018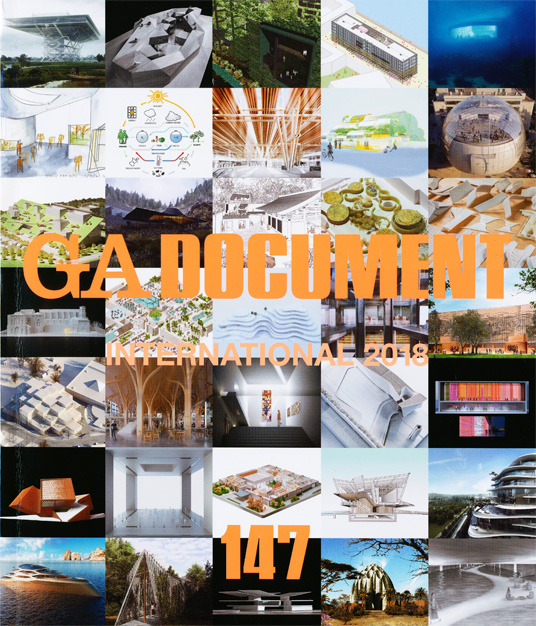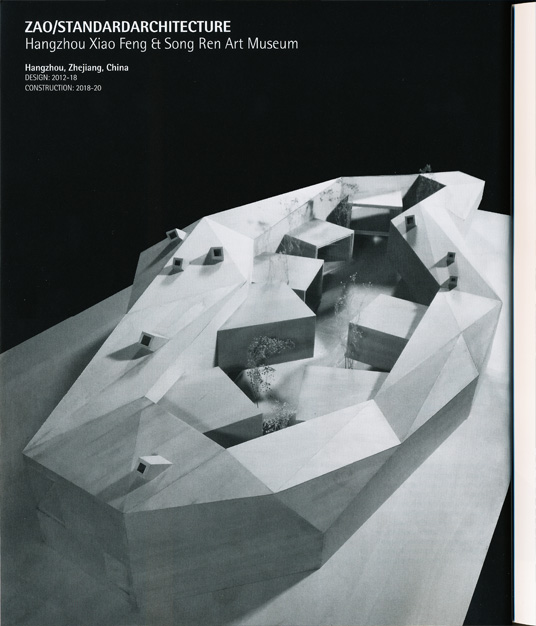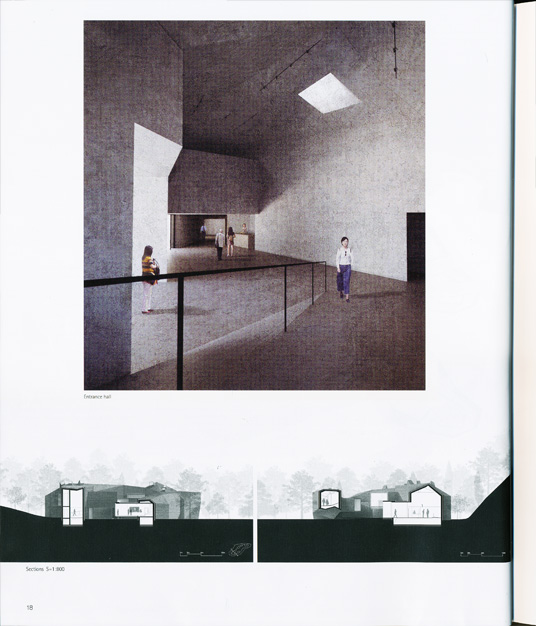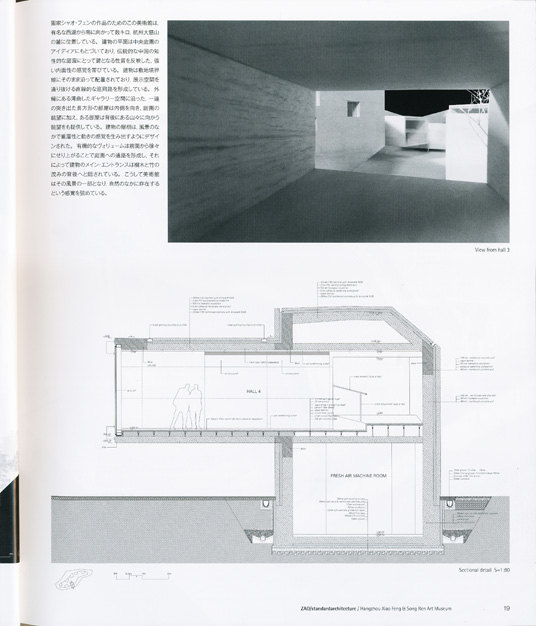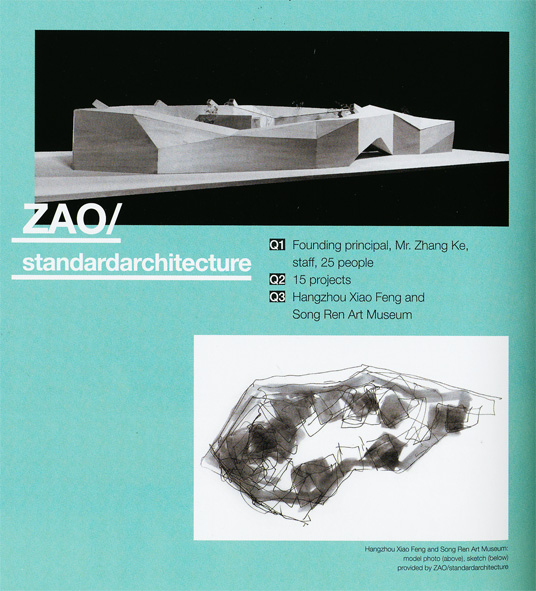 Zhang Ke, ZAO/standardarchitecture
The museum for the work of the painter Xiao Feng is located a few kilometres to the south of the famous West Lake, at the foot of Daci Mountain in Hang­zhou. The plan of the building is based on the idea of a central garden, with a strong sense of inwardness reflecting a character that is key to traditional Chinese intellectual gardens. The layout naturally follows the site boundary and forms a linear circulation route through the exhibition spaces. Alongside the winding gallery spaces on the outside edge, a series of projecting rec­tangular rooms face inwards to provide views of the garden and, in some cases, also views towards the mountains at the back. The roof of the building was designed to generate a sense of layering and movement in the land­scape. The organic volume rises gradually at the front to form an entryway to the garden, where the main entrance of the building is hidden behind trees and bamboo groves. Thus the museum becomes a part of the landscape and enhances the feeling of being in nature.
Architects: ZAO/standardarchitecture  
Principal-in-charge: Zhang Ke
Project team: Zhang Ke, Roberto Caputo, Dai Haifei, Margret Domko, Joao Dias Pereira, Sofya Chebotareva, Wang Liying, Zhang Mingming, Fang Shujun, Farzad Lee, Huang Tanyu, Heeyoung Pyun, Nathalie Frankowski, Brian Lee, Ziyue Liu, Ao Ikegami  
Consultant: Tongji Architectural Design (Group) Co., Ltd.  
Program: Art Museum
Structural system: Concrete  
Major materials: Concrete, Cement Fiber Prestressed Plate, Glass  
Site area: 3942㎡
Building area (footprint area): 1160㎡
Total floor area: 1298㎡
画家シャオ・フェソの作品のためのこの美術館は,有名な西湖から南に向かって数キロ,杭州大慈山の麓に位置している。建物の平面は中央庭園のアイディアにもとづいており,伝統的な中国の知性的な庭園にとって鍵となる性質を反映した,強い内面性の感覚を带びている。建物は敷地境界線にそのまま沿って配置されており,展示空間を通り抜ける直線的な巡回路を形成している。外縁にある湾曲したギャラリー空間に沿った,ー連の突き出た長方形の部屋は内側を向き,庭園の眺望加え,ある部屋は背後にある山々に向かう眺望をも提供している。建物の屋根は,風景のなかで重層性と動きの感覚を生み出すようにデザイソされた。有機的なヴォリュームは前面から徐々にせり上がることで庭園への通路を形成し,それによって建物のメイソ・エソトラソスは樹木と竹の茂みの背後へと隱されている。こうして美術館はその風景のー部となり,自然のなかに存在するという感覚を強めている。